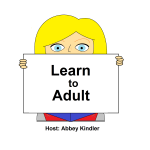 Episode 24: Disaster can strike at anytime and since you are an adult living on your own, you need to make sure you are prepared for the worst mother nature has to offer! Tyson and I sit down to discuss what you should have prepared so you are ready for anything. We discuss food, water, shelter, and a lot of pop culture references. There may be a quiz later.
Notable links:
Any questions or comments on today's topic? Here is my contact info! I would love to hear from you!
Email: LearnToAdult@gmail.com
Twitter: @LearnToAdult
Facebook: facebook.com/learntoadultpodcast
Also check out the website www.learntoadult.com for the podcast, updates, and general awesomeness!
Theme Music by Will Phillips