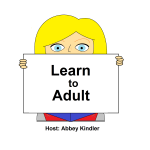 Episode 17: This week I chat with Shira Goldberg about addiction and sobriety! This is one of MANY times I hope to discuss this topic because we obviously barely scratched the surface! If you have any questions or comments, don't hesitate to email me!
Shira Goldberg, MFTt/PCCt, online Harm Reduction advocate Counselor and Certified Sober/Recovery Coach
 graduated with a Bachelor's of Science in Applied Behavior Analysis, and holds degrees in alcohol and other drugs (AODS) and advocacy. She is graduating from University of San Francisco this May with an MA in Counseling with an dual emphasis in Marriage and Family & Professional Clinical Counselor.
Twitter: https://twitter.com/AddictionShow1
YouTube: https://www.youtube.com/user/the1addictionshow
Website: http://www.theaddictionshow.com/
Harm Reduction Coalition: http://harmreduction.org/about-us/principles-of-harm-reduction/
See any links I missed? Send them my way and I will 100% add them now!
Any questions or comments on today's topic? Here is my contact info! I would love to hear from you!
Email: LearnToAdult@gmail.com
Twitter: @LearnToAdult
Facebook: facebook.com/learntoadultpodcast
Also check out the website www.learntoadult.com for the podcast, updates and general awesomeness!
Theme Music by Will Phillips