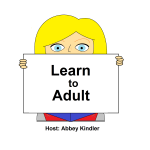 Episode 12: Taxes are so important, I couldn't just cover it one episode. This week I chat with Liza about the credentials of tax professionals, keeping data safe, and things to know about filing.
Links mentioned in the episode:
https://irs.treasury.gov/rpo/rpo.jsf – Finding a tax professional
https://www.irs.gov/uac/newsroom/tips-for-taxpayers-victims-about-identity-theft-and-tax-returns-2014 – Tips for Tax Payers with Identity Theft
Thanks for everything Liza and Megan!!
Guest: Liza Corbisier, E.A.
Tax Research Specialist
National Association of Tax Professionals
PO Box 8002, Appleton, WI 54912-8002
https://www.natptax.com/
Any questions or comments on today's topic? Here is my contact info! I would love to hear from you!
Email: LearnToAdult@gmail.com
Twitter & Instagram: @LearnToAdult
Also check out the website www.learntoadult.com for the podcast, updates and general awesomeness!
Theme Music by Will Phillips