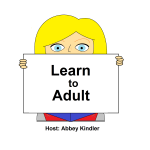 Episode 11: This week I wanted to cover taxes since it is about time to start filing! I talk to the awesome tax pro Clay and he talks about first time filers, things to look out for while filing, and much more!
Links mentioned in the episode:
https://www.irs.gov/uac/newsroom/resources-to-help-you-prepare-your-tax-return-and-resolve-tax-disputes
https://www.reddit.com/r/personalfinance/comments/5ohy01/tax_filing_software_megathread_a_comprehensive/
Thanks for everything Clay!!
Guest: Clay Welch, MST, EA
http://www.cwi.tax
Any questions or comments on today's topic? Here is my contact info! I would love to hear from you!
Email: LearnToAdult@gmail.com
Twitter & Instagram: @LearnToAdult
Also check out the website, www.learntoadult.com for the podcast, updates and general awesomeness!
Theme Music by Will Phillips